About Us
UCS delivers result oriented technology-consulting service to both public and private enterprises. It also provides business advisory services to Small and Medium Enterprises.
At UCS we take pride in having professionals who understand the underlying value of technology to business performance. We help businesses meet and exceed their core objectives using the right technological tools and business processes.
Stats
---
Established in 2004,our years of experience gives an edge in the industry, which makes us outstanding in our solutions.
---
Over the years, we have had the opportunity to proffer solutions that have impacted the lives of our clients with amazing success stories around the 6 Geo-Political Zones.
---
We take pride in the successful completion of over 30 projects around the 6 geo-political zones, leaving our clients satisfied and returning.
Business Development
Our team has the requisite abilities and techniques required to identify and pursue new business opportunities, including identifying new markets, partnerships, and products. By extension we possess these other following skills;
SME Advisory and Strategic Investment
Our team has the ability to analyze and make informed decisions about investing in various assets, including real estate and start-ups. We understand market trends, hidden risks and potential return of different investments.
Project Management
We have the ability to plan, organize, and oversee a project from inception to completion, ensuring timely completion, within budget, and to the satisfaction of all stakeholders. Our specific skills include;
Problem-solving and Technical skills
Adaptability and Leadership
Budgeting and financial management
Research
We have the abilities and techniques used to find, evaluate, and organize information for a specific purpose. Our skills include the ability to perform the following:
Identify and define research questions
Locate and access relevant sources
Critically evaluate information, and
Properly cite and document sources
Training
Our team has the abilities and knowledge needed to effectively design, deliver, and evaluate training programs for individuals or groups. Some key training skills include
Curriculum design and development
Evaluation and assessment
Adaptability and flexibility
Cultural awareness and sensitivity
Strong leadership, communication, and time management skills
Data Analytics
Our team has a strong background in statistics and computer science, as well as experience working with large datasets. They are able to extract insights and knowledge from data, and use this information to inform and improve decision-making in various fields such as security, agriculture, and government. The following specific skills are found in our team:
Strong business skills and ability to translate data insights into actionable recommendations
Familiarity with big data tools such as Hadoop and Spark
Exceptional problem-solving and critical thinking skills
Experience with data visualization and data cleaning
Strong knowledge in statistical analysis and machine learning techniques
Programming skills (Python, R, SQL,HTML, Java)
Meet the team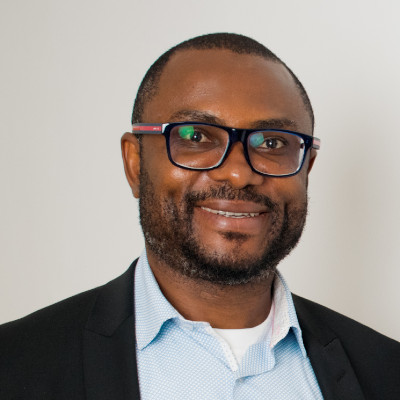 Engr. Onyeka Uche Ofili(Phd)
Ubong Egoro
Arho Ogunmola
Marlyn Uzondu